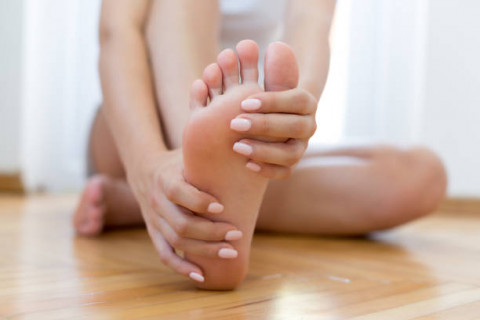 Did you know that when your foot, or even feet, dont work well it can cause your whole body to work badly, and vice versa.
The function of the feet can directly affect the balanced function of the whole body, and vice versa. That dysfunction can eventually lead to pain. Even though pain may take some time to evolve due to the bodies amazing compensatory system, these systems are so finely tuned and interrelated they should not be ignored.

When your feet hurt, they are sending pain signals to the brain giving the information they are not coping or working well, and have the potential to cause further issues all around the body. However sometimes it's your body that hurts more because it is sending stronger pain signals. This could be a result of, or cause of, the foot pain.

There is a long list of symptoms that manifest in the human body from the foot such as hip pain, anterior knee pain, shin pain, neck pain, back pain, hamstring and or calf pain, Achilles and plantar fasciitis to name a few.